Zinc Spray
Metal or thermal spraying is a technology, which protects and greatly extends the life of a wide variety of products in the most hostile environments and in situations where coatings are vital for longevity.  
Anti Corrosive Finishing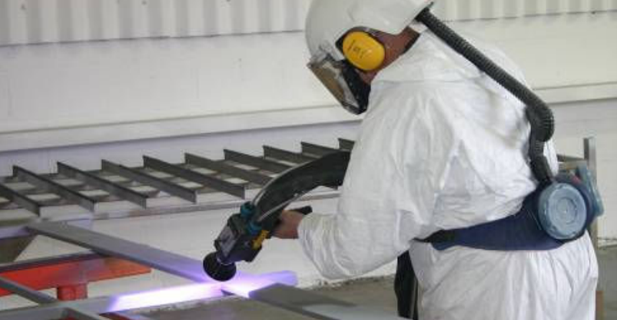 The variety of metallised coatings is vast but can be broken down into two main categories. These include finishing coatings, such as anti- corrosion or decorative coatings, and engineering coatings such as wear resistant and thermal barrier coatings.
Metal spraying is carried out in a wide range of anti corrosion and engineering markets, including oil and gas, construction, petrochemical and marine. Corrosion is a major problem for these industries. There are four commonly used processes in thermal spraying; Flamespray, Arcspray, Plasma Spray and High Velocity Oxygen Fuel (HVOF), but only two of these, Flamespray and Arcspray are normally used for finishing coatings.
The basics
All methods of thermal spraying involve the projection of small molten particles onto a prepared surface where they adhere and form a continuous coating. To create the molten particles, a heat source, a spray material and an atomisation/projection method are required. Upon contact, the particles flatten onto the surface, freeze and mechanically bond, firstly onto the roughened substrate and then onto each other as the coating thickness is increased.
As the heat energy in the molten particles is small relative to the size of the sprayed component, the process imparts very little heat to the substrate (typically considerably less than 100°C. As the temperature increase of the coated parts is minimal, heat distortion is not normally experienced. This is a major advantage over hot-dipped galvanising.
Wire Flame Spray
In the wire flame process used for most anti-corrosion coatings, a wire is fed by a driven roller system through the centre of an oxygen- propane flame where it is melted. An annular air nozzle then applies a jet of high-pressure air, which atomises and projects the molten material onto the work piece. The driving of the wire is typically via an air motor and gearbox that forms part of the pistol. Wire
diameters that can be flame sprayed as standard range from 1.6mm to 4.76mm (1/16" to 3/16"). Wire is typically dispensed from coils or production packs (drums).